Virgin Voyages is introducing 19 new ports and 27 new itineraries available through April 2025. Spanning all corners of the globe, the offerings feature a return to the UK, new ports of call in Australia and new seaside gems in the Caribbean.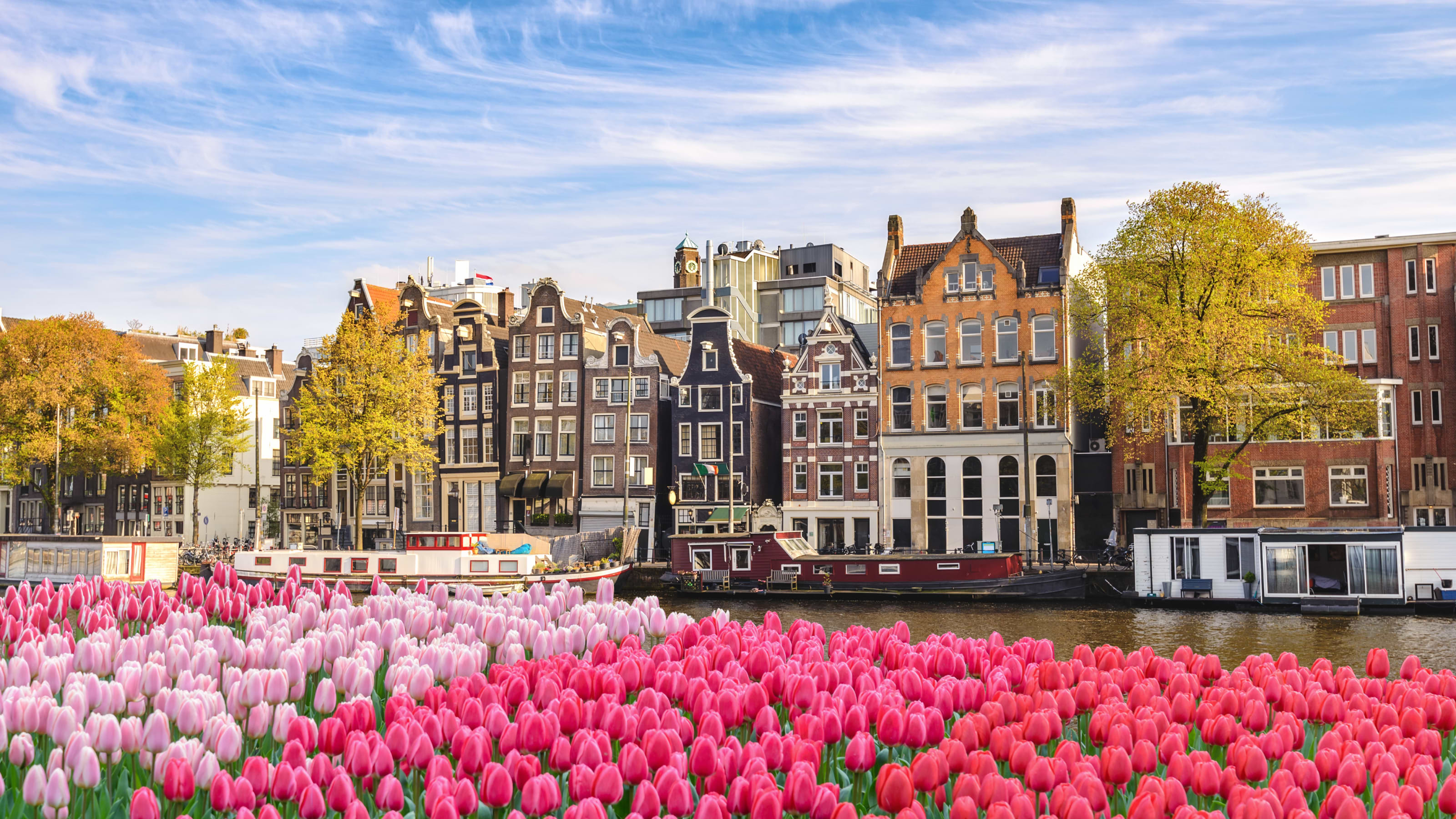 MIAMI, FL - September 7, 2023 - Virgin Voyages, Richard Branson's award-winning cruise line, is introducing 19 new ports and 27 epic new itineraries available through April 2025. Spanning all corners of the globe, the new offerings feature a return to the UK following strong Sailor and First Mate demand, incredible new ports of call in Australia and new seaside gems in the Caribbean.
Named the No. 1 mega-ship ocean cruise line in Travel + Leisure's 2023 World's Best Awards, Virgin Voyages is loved for its incredible value, exclusively adult experiences, Michelin chef-curated menus, impeccable service and focus on relaxation and wellbeing. A brand celebrated for its fresh approach to sailing, Virgin Voyages is giving guests what they've been craving with its broadest selection of destinations along with new summer and winter itineraries debuting across the fleet.
"Our loyal sailors have been asking for more places to visit with us, so we're delivering in a big way. New ports, new itineraries and more local and immersive experiences to create unforgettable getaways," said Michelle Bentubo, SVP Service Excellence and Travel Operations. "From Morocco to Mooloolaba, Amsterdam to Bordeaux, Catania to Port Douglas, we now offer more than 120 incredible places you can explore aboard our award-winning ships you know and love. After all, it's not just about where you go; it's about who you go with and make a holiday one to remember."
With this new announcement, Virgin Voyages' fleet will offer a total of 63 itineraries to some of the world's most inspiring locales. Among the new options are what the brand is calling its "Seachange Series." These reimagined repositioning voyages offer more opportunities for travelers to extend their holidays and explore the world at large.
Details on the current deployments and what to look forward to aboard each ship are included below:
Resilient Lady
After returning from her inaugural season in Australia, Virgin Voyages' newest Lady will sail three itineraries from her homeport in Athens from May through July 2024.
On the agenda are the popular "Greek Island Glow" to the islands of Santorini and Mykonos; "Adriatic Sea and Greek Gems," sailing along Croatia's Dalmatian Coast before stopping in Kotor and Corfu; and finally "Starry Nights in Greece & Croatia," which offers a mix of the other two seven-night itineraries.
Back by popular demand, Virgin Voyages will also return to its British brand roots with a series of three- to six-night sailings aboard Resilient Lady. Kicking off in mid-August 2024 and running through September, highlights include "English Sights and European Delights," which docks in Le Verdon (Bordeaux), La Coruña and Bilbao. The beautiful cities of Amsterdam and Bruges are also on the docket this fall.
Resilient Lady's European schedule also includes two fantastic repositioning voyages from Portsmouth to Barcelona, adding Morocco to the brand's roster of new destinations. On the heels of this voyage, Resilient closes her Med season with a Barcelona to Athens voyage, merging the best of the brand's signature "Irresistible Med" and "Greek Island Glow" itineraries and introducing Catania, Sicily as well.
Finally, Resilient Lady will set off on a 44-night repositioning from Athens to Australia in October 2024, making stops in awe-inspiring, bucket-list destinations like Dubai, Mumbai, Singapore and Bali along the way. Once Down Under, Sailors have the option of 15 brand new itineraries and nine new ports including Broome, Albany, Adelaide, Newcastle, Mooloolaba, Port Douglas, Brisbane, Eden and Kangaroo Island.
Valiant Lady
To start her 2023 winter season, Valiant Lady will return from Barcelona on Oct. 29, 2023 and begin her signature itineraries from Miami such as the "Eastern Caribbean Antilles" and "Western Caribbean Charm." From January through March 2024, she will operate out of San Juan, Puerto Rico, offering two southern Caribbean voyages originally scheduled for Brilliant Lady including "The Southeastern Caribbean Isles" and "Sunsets in the Lesser Antilles."
With Scarlet Lady heading into dry dock next year, sister ship Valiant Lady will trade places starting in April 2024. Departing from Miami, Valiant Lady will continue to offer Scarlet's four- and five-night Caribbean rotations that Sailors love, along with a special six-night "Holidaze and Nights" voyage.
Scarlet Lady
Next summer between May and October 2024, Scarlet will soak up the Mediterranean sun, taking on Valiant Lady's two seven-night itineraries: "Irresistible Med" and "French Daze and Ibiza Nights." On Nov. 3, Scarlet will embark on an 11-night repositioning voyage from Barcelona to Civitavecchia, stopping in Mallorca, Corsica and Sardinia. After a short period in dry dock for general maintenance, enhancements, and recalibrations, Scarlet Lady will spring back into action with a 16-night Transatlantic voyage from Rome to Miami. This new itinerary boasts calls in Funchal (Madeira, Portugal) as well as Santa Cruz de Tenerife (Spain).
After arriving in Miami on Dec. 14, 2024, Scarlet Lady will offer Valiant's signature six- and eight-night winter voyages through the spring of 2025 including "Western Caribbean Charm" and the "Eastern Caribbean Antilles." Originally debuting in the fall of 2022, these longer routes from Miami feature late-night stays in San Juan, authentic experiences against the beautiful and rugged landscape of Roatan, and a taste of the USVIs with a day-trip to St. Croix.
Brilliant Lady
While having introduced three mid-sized vessels in less than two years is an industry first, even Cruise Critic's No. 1 cruise line (voted by readers) is susceptible to global issues. Despite careful planning, Virgin Voyages is facing unexpected construction, supply chain and staffing challenges that have delayed the introduction into service of its new ship, Brilliant Lady. The award-winning brand has established industry leading service and experiences, and given the challenges outlined, has made the tough decision to postpone Brilliant Lady's highly anticipated launch. Virgin Voyages is evaluating new possible launch dates when it is able to deliver the standards the brand's Sailors have come to expect.
Guests with bookings that have been canceled will receive generous offers along with exclusive rebooking perks and on-board credit once the new date is announced.
"We've built a brand that has taken the industry by storm, but even the strongest businesses face unforeseen challenges every now and then," Bentubo added. "We are sorry that our Sailors and First Mates who were excited about Brilliant Lady will have to wait a little bit longer for her launch. We know they will love the new itineraries as much as we do, and we look forward to welcoming them on-board."
Always wanting to do right by its Sailors and travel advisors, Virgin Voyages will offer anyone impacted by the new itineraries price- and promotion-protected options to rebook and receive $300 - $600 USD in Sailor Loot or a full refund.
Travelers wanting to experience one of the exciting new ports can take advantage of 30% off Med 2024 voyages and up to a $600 Bar Tab when they book by Sept. 28. A handful of select Caribbean sailings and repositioning voyages are also eligible for $500 off.
Starting Monday, the new itineraries will be available to view and book. Please visit www.VirginVoyages.com or contact your First Mate (travel advisor). More information on Brilliant Lady can also be found on our website.
About Virgin Voyages
Promising to Create an Epic Sea Change for All, Virgin Voyages is the award-winning, exclusively adult cruise line founded by Sir Richard Branson. Delivering unforgettable, relaxing vacations at sea, Virgin Voyages launched at the end of 2021. Inspired by superyacht design, its fleet of Lady Ships exemplify an elevated, boutique hotel at sea with contemporary spaces that strike the perfect balance of nautical chic and glamour. Currently departing from the sun-soaked cities of Miami, Barcelona, and Athens - and soon to include Melbourne - the fleet offers more than 60 unique itineraries, sailing to 100 incredible ports of call.
On-board, 20+ eateries feature culinary experiences from Michelin-star chefs, stylish workout spaces and group fitness classes are offered daily, and a festival-like line-up of intimate and larger-than-life shows are on the agenda. Paired with modern, tech-savvy cabins, designer suites fit for a rockstar, and a mermaid-inspired spa and thermal suite, the brand is taking the industry by storm. In 2023, Virgin Voyages won Travel + Leisure's highly coveted World's Best Award for the best mega-ship ocean cruise line and swept the Cruise Critic Cruisers' Choice Awards - the first time a brand has won in all five categories.