Extraordinary seven-night voyage features some of Virgin's most influential leaders and history makers.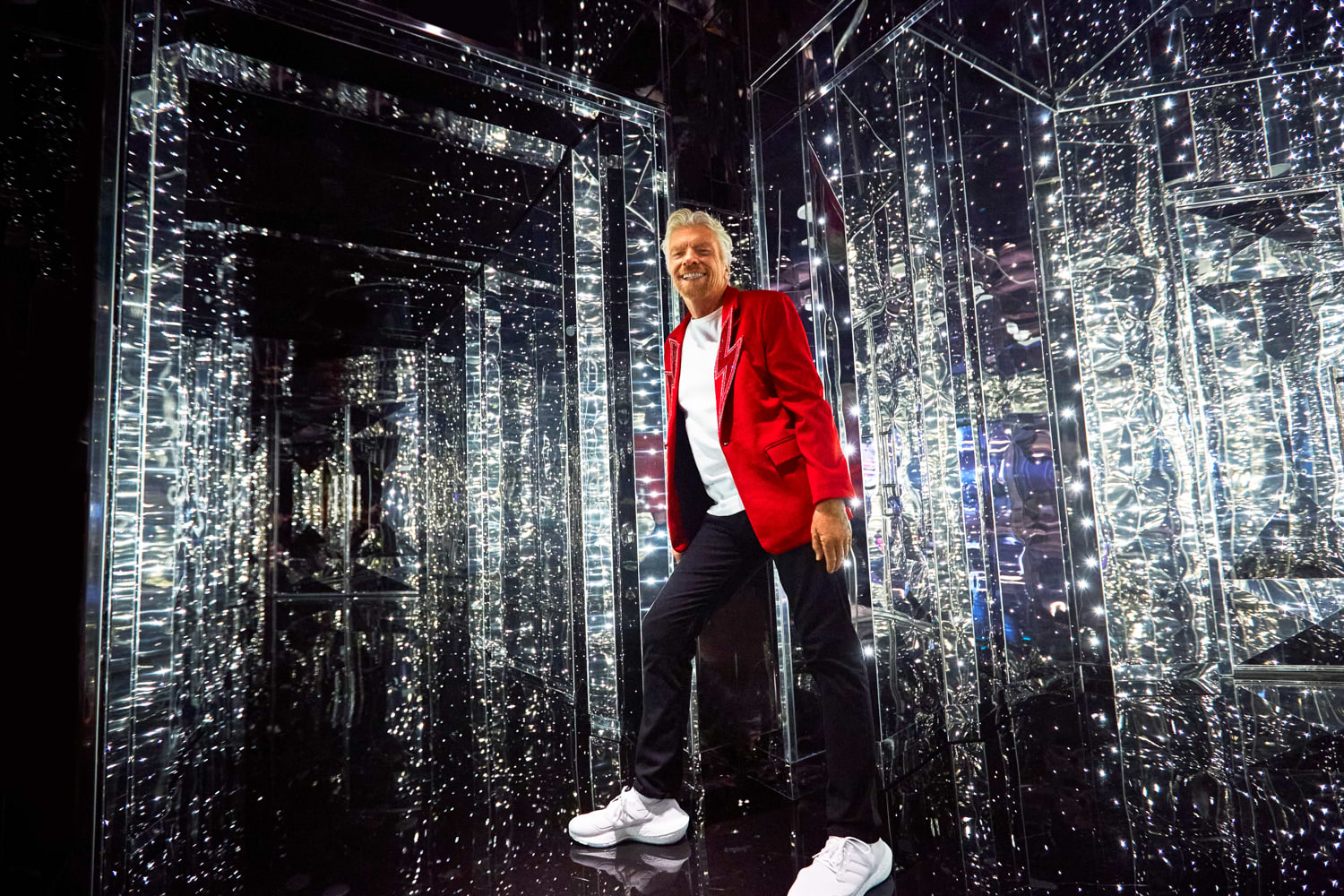 MIAMI, FL – June 16, 2023 – Virgin Voyages is riding the wave of its newest ship's inaugural season with a brand first: A Virgin Celebration Voyage. For more than 50 years, Sir Richard Branson has charted the course from land, air, sea & beyond, building one of the world's most recognizable brands. Setting sail from Athens on Aug. 27, 2023, "A Virgin Celebration Voyage" is poised to be the capstone celebration of the summer, giving Sailors exclusive access to Richard, Virgin company leaders and founding members of influence from across the brand.
Taking a page from the traditional CEO sailings of the past (and tossing the book overboard), this specially curated voyage will be like nothing the brand has ever showcased before. From intimate fireside chats, special performances, culinary explorations and memorable experiences, this voyage will make its mark in Virgin brand history – and in the hearts of the Sailors who come along for the ride. Bringing to life an authentic, behind-the-scenes look into Virgin, this epic getaway aims to break down all of the stuffy corporate barriers and offer a candid look into one of the most ground-breaking, recognizable and respected brands of all time.
As a special voyage designed with Virgin brand loyalists and Sailing Club members in mind, Virgin Voyages is extending a generous offer to this group. They can snag a Red Hot Savings Offer of 30% off the fare along with some enticing surprises and delights waiting on-board.
"When we launched our Sailing Club last year, we knew we wanted to offer a unique loyalty program that provided Sailors with irresistible benefits and exclusive access to special brand moments," said Tom McAplin, CEO, Virgin Voyages. "A Virgin Celebration Voyage is a great example of this and benefits not only our Virgin following, but our incredible Sailing Club members. It's an exciting time to be a real brand loyalist."
For more information on Virgin Voyages, or to book your cabin on "A Virgin Celebration Voyage" this August, visit www.virginvoyages.com.
About Virgin Voyages
Set Sail the Virgin Way with Virgin Voyages, the irresistible travel brand founded by Sir Richard Branson. Delivering epic vacations at sea, Virgin Voyages launched at the end of 2021. The brand's four Lady Ships – inspired by 50+ years of Virgin history -- include Scarlet Lady, Valiant Lady, Resilient Lady and Brilliant Lady. Designed for discerning travelers, Virgin Voyages offers relaxing, exclusively adult (18+) sailings. Working with a Creative Collective of the world's most sought-after designers, performance artists and architects, Virgin Voyages delivers an enchanting boutique hotel at sea with fresh, elevated spaces that strike the perfect balance of nautical chic and glamour. Currently departing from the sun-soaked cities of Miami and Barcelona – and soon to include Athens, San Juan and Melbourne – the fleet offers itineraries to more than 100 awe-inspiring destinations across four continents. Virgin Sailors are spoiled for choice with 20 eateries offering Michelin-star culinary experiences all included, a festival-like line-up of entertainment, stylish and comfortable cabins, Rockstar Quarters, authentic and locally inspired shore excursions, and a dose of Vitamin Sea with well-being naturally intertwined throughout the experience. Promising to Create an Epic Sea Change for All, Virgin Voyages also puts sustainability front and center.