Virgin Voyages' guide to Roatán
The world's second-largest, electrifying reef attracts divers, snorkeling enthusiasts, and thousands of marine-life species — mix in lush jungle canopies plus endless white-sand beaches, and you'll understand why Roatán is the coveted jewel of Honduras.
Roatán
The riches of Roatán
The Bay Islands, three alluring isles off the northern coast of Honduras, are home to lush jungle canopies, endless white-sand beaches, and electric blue waters. Pirates, the Spanish, the English, and just about everyone else fought over Roatán, Utila, and Guanaja, but the coveted jewel of Honduras has always been Roatán. Its true beauty lies beneath the waves in the Mesoamerican Reef — attracting scuba divers, snorkeling enthusiasts, and thousands of species of marine life.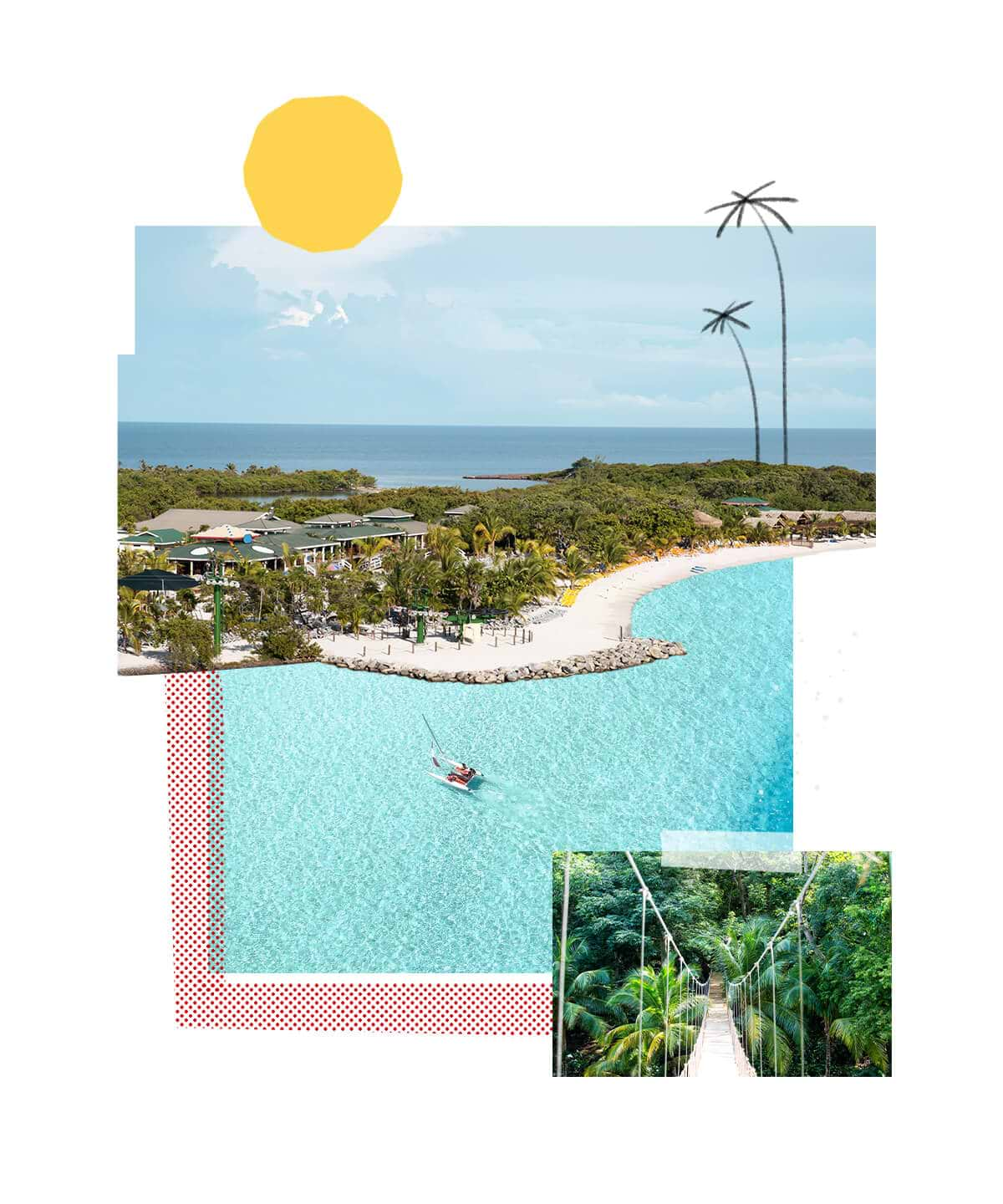 In Roatán, the west is best. The West End exudes an inviting island village vibe with its tucked away Half Moon Bay dotted with local, can't-miss spots. On the other hand, West Bay Beach has become a hotspot after being named one of the best beaches in the world for its powdery sand, buzzing beach bars, and easy access to the reef. From the sandy shore, a snorkel and fins can quickly transport you to an underwater world teeming with tropical turtles and friendly fish — without having to ever leave the beach.
All around Roatán
The land, sea and island canopy.
Jungle ATV and Beach Escape
Journey through the jungle on an all-terrain vehicle (ATV) on your way to a private beach. You'll take the wheel and drive a winding jungle trail, going across a river bed and up a mountaintop to reach two overlooks. Along the way, you'll see iguanas, tropical birds, and other wildlife in the lush landscape. Afterward, relax and swim at a private beach.
Explore Roatán on an expedition with three stops around the island. First, get a window into Garifuna culture with a dance show at Punta Gorda followed by a visit to Oak Ride to embark on a traditional dory boat through the mangrove tunnels to learn about the vital ecosystem. Finally, reach a mountain-top overlook for views of French Harbour and the north and south shores of Roatán.
Conquer the Extreme Adventure Park's three adrenaline-pumping activities: an 11-line zip-line, 8 suspension bridges over the jungle and the Zuperman Zip, the only forward-facing speed-blazing zip-line on the island.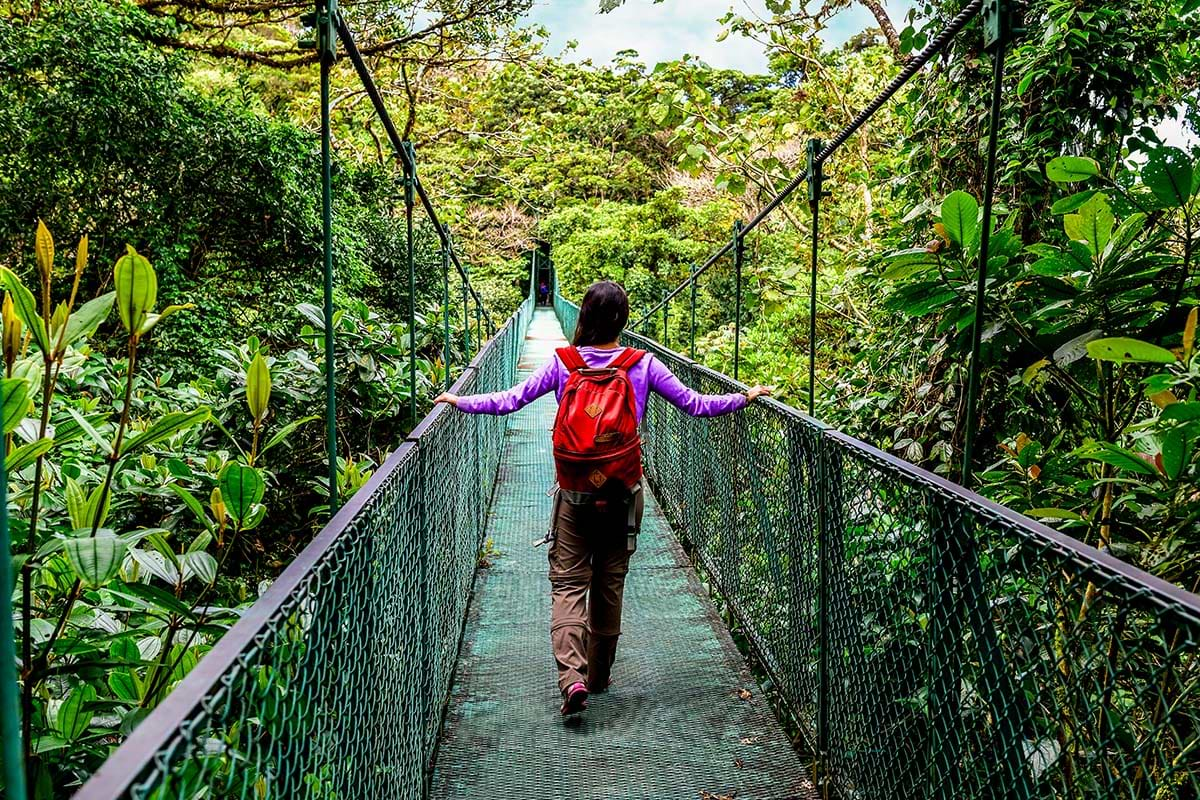 More Shore Things for your wishlist...
We have even more in our curated catalog.
Ahoy, Matey! Roatán was home to many pirates including Blackbeard and Captain Morgan.
Shore Excursions
Adrenaline Zip Line Tour
Get your adrenaline pumping on an extreme zip-line tour through the island canopy and between mountains and get 360 views of Roatán. Fly through lines and platforms for a bird's eye view of the island, its jungle, and the turquoise waters of the Caribbean Sea.
DISCOVER MORE SHORE THINGS

Whether you came face-to-face with a whale shark (the gentle giants of the sea) or stayed on land to bask in the sun and sand, Roatán's island spirit stays with you. Besides the deep waters surrounding the isle, Roatán's cultural roots run deep. In Punta Gora, the Garifuna people keep their culture alive in a thriving community. If you think you've covered all of Roatán, try visiting the 53 cays surrounding the Bay Islands like Little French Key that has the key to everyone's heart. With so much to see, it might have to wait until next time for another round of Roatán.
Set sail the Virgin way and find a new approach to cruise vacations. Select this can't-miss itinerary and let's sail.
Be the first to get our exclusive deals + onboard happenings
Oops, something went wrong. Please try again or visit our Contact Us page. You can also:
Check you've typed your email address correctly.
Make sure you've checked the signup box.
Success!
You've successfully signed up for our email list... You're in for some treats.