Virgin Voyages' guide to Miami
From the Wynwood art scene to the world-renowned shores of Miami Beach, the Magic City is a perfect collision of relaxation and cultural exploration.
Miami
The atmosphere beyond the pier
The picture painted on television — clad with string bikinis, frozen drinks, and catchy 90s songs that echo its namesake — doesn't quite do Miami justice. Sure, South Beach still radiates the colorful electricity of a gorgeous and multicultural beach not found elsewhere in the United States, but there's so much more to uncover of Miami's diverse identity.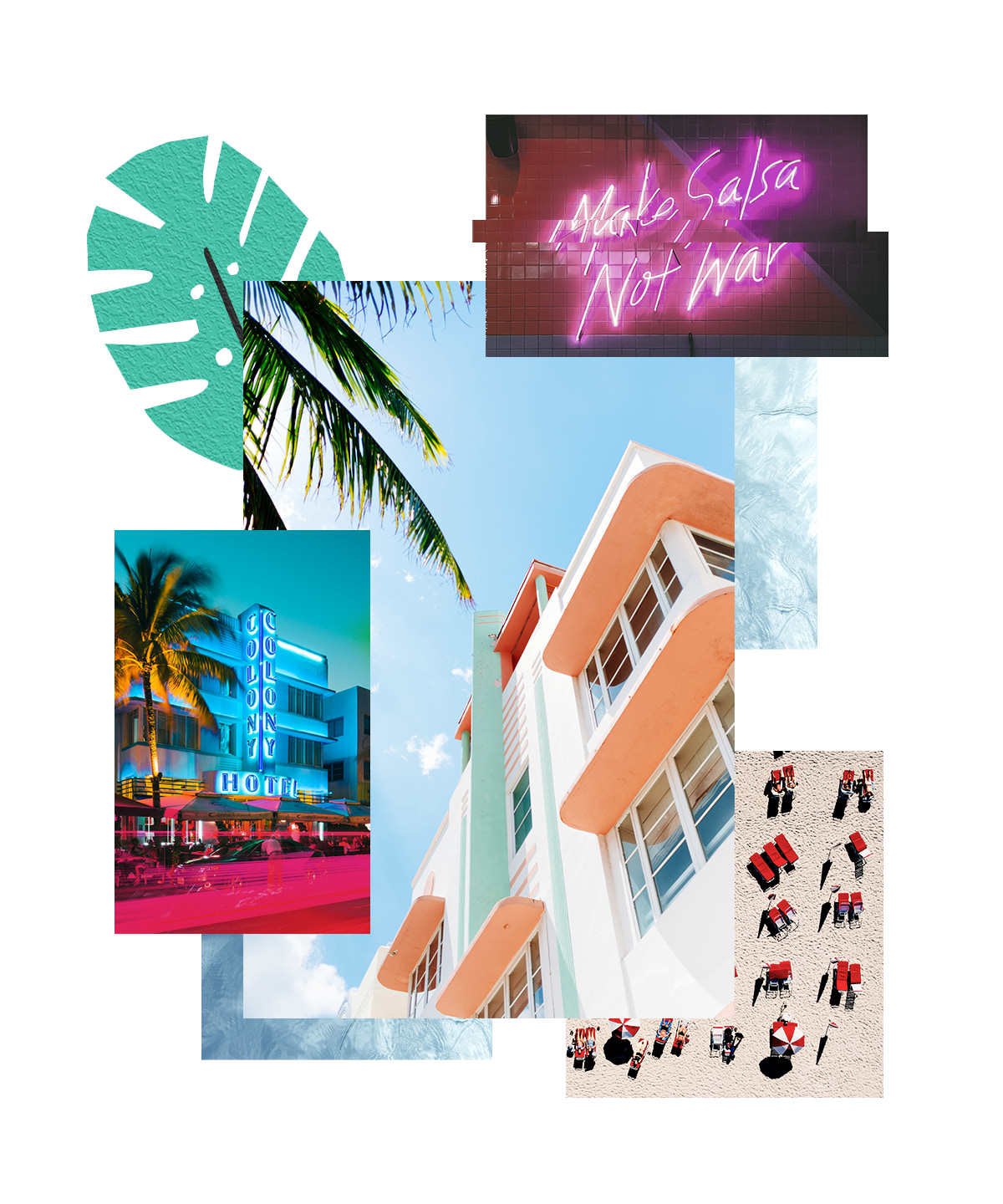 Brickell beams with cosmopolitan rooftop bars and Michelin Star restaurants. The once-gritty neighborhood of Wynwood in Miami is now a beaming art district filled with trendy eateries and craft breweries. Cuban neighborhoods like Little Havana radiate the storied history and vibrant culture of the city. And even the aforementioned South Beach, famed as it may be, is more than just beaches and nightclubs — lined with Art Deco hotels, street markets, and arguably Miami's best cluster of restaurants in Sunset Harbour.
Shore Excursions
The art—deco. The food—al fresco. And the history— a Caribbean echo.
This tour is perfect for Sailors ending their voyage in Miami with extra time to take in the sights. An audio-guided double-decker bus provides the best views on the Hop On, Hop Off all-inclusive Miami Beach and City loop. Hop on/off in multiple locations for activities like sightseeing in the Art Deco District, taking photos of the murals in trendy Wynwood, grabbing beachfront drinks in South Beach, and more. Your luggage will be kept at Bayfront Park and can be retrieved before you head out.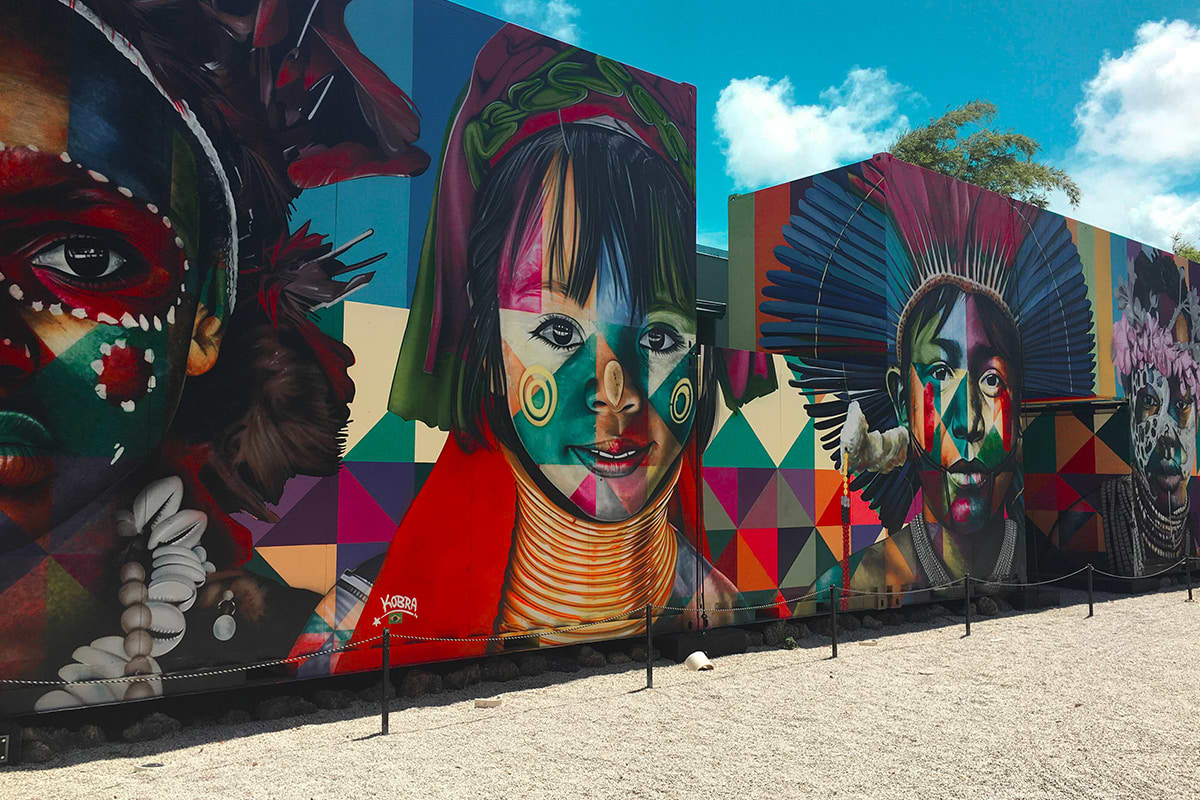 More Shore Things for your wishlist...
We have even more in our curated catalog.
Miami is the only US city that was founded by a woman — Julia Tuttle.
PORT SWEET PORT
Our PortMiami Terminal
Terminal V, our new 100,000 sq. ft. terminal, is a palm grove inspired design concept developed by Miami-based Arquitectonica. Uniting the energy and style of Miami with nautical nods to the history of sailing, we're creating a terminal experience with the same incredible ethos as our ships.
VIEW DETAILS


Vacation doesn't start when the ship slowly pulls away from the dock and out into international waters. It starts the moment you touch down in Miami — a city that even for Americans feels like you're far from home.
It's rhythmic, rowdy, and evolving, yet calm and tranquil depending on where you find yourself. Miami can party like Vegas, with beaches like the Caribbean and the backcountry of the Bayou, all with the rich cultural diversity of cities like New York and Houston. The Magic City is not just where your journey takes off from — it's where it begins.
Set sail the Virgin way and find a new approach to cruise vacations. Select a cruise itinerary and let's sail.
Be the first to get our exclusive deals + onboard happenings
Oops, something went wrong. Please try again or visit our Contact Us page. You can also:
Check you've typed your email address correctly.
Make sure you've checked the signup box.
Success!
You've successfully signed up for our email list... You're in for some treats.