Assistance with embarkation/disembarkation
Provision of accessible cabins
Pool lifts
Accessible restrooms throughout public spaces
Accessible seating in theaters, restaurants, bars, and lounges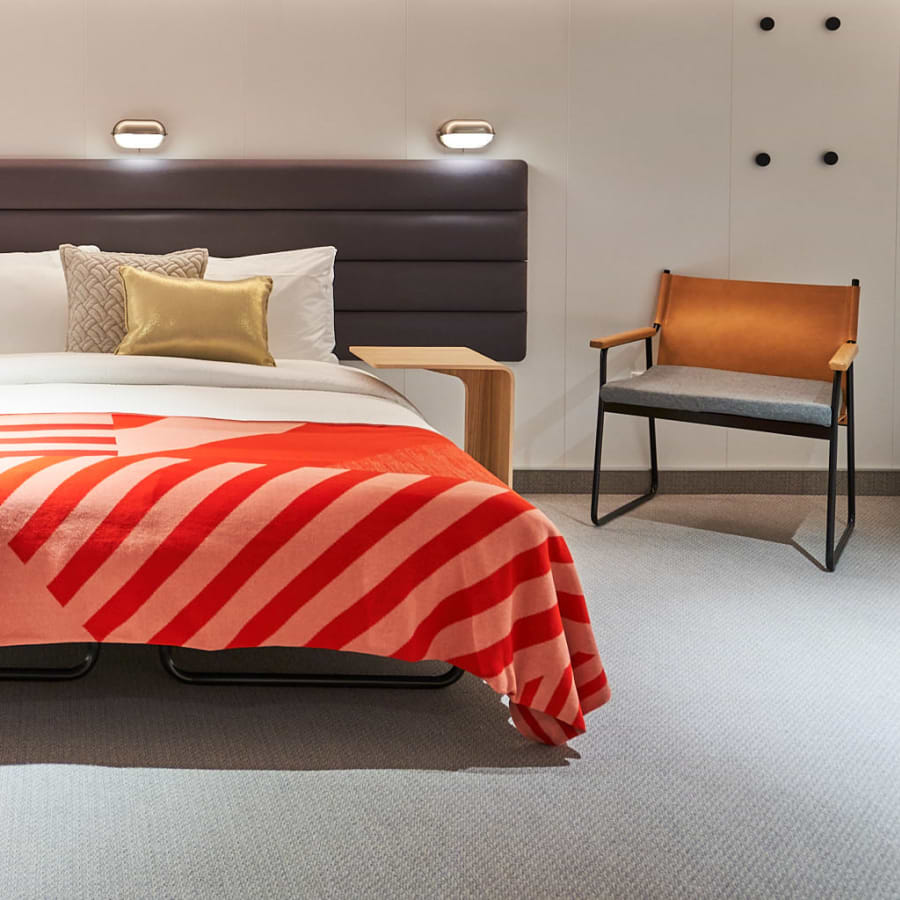 For additional details on the prearranged rental program for wheelchairs, scooters, and other medical equipment, please contact one of our authorized vendors.
Scootaround
Phone: (toll-free) 1-888-441-7575 or 204-982-0657
Link:
www.scootaround.com
Special Needs at Sea
Phone: (toll-free) 1-800-513-4515 or 954-585-0575
Link:
www.specialneedsatsea.com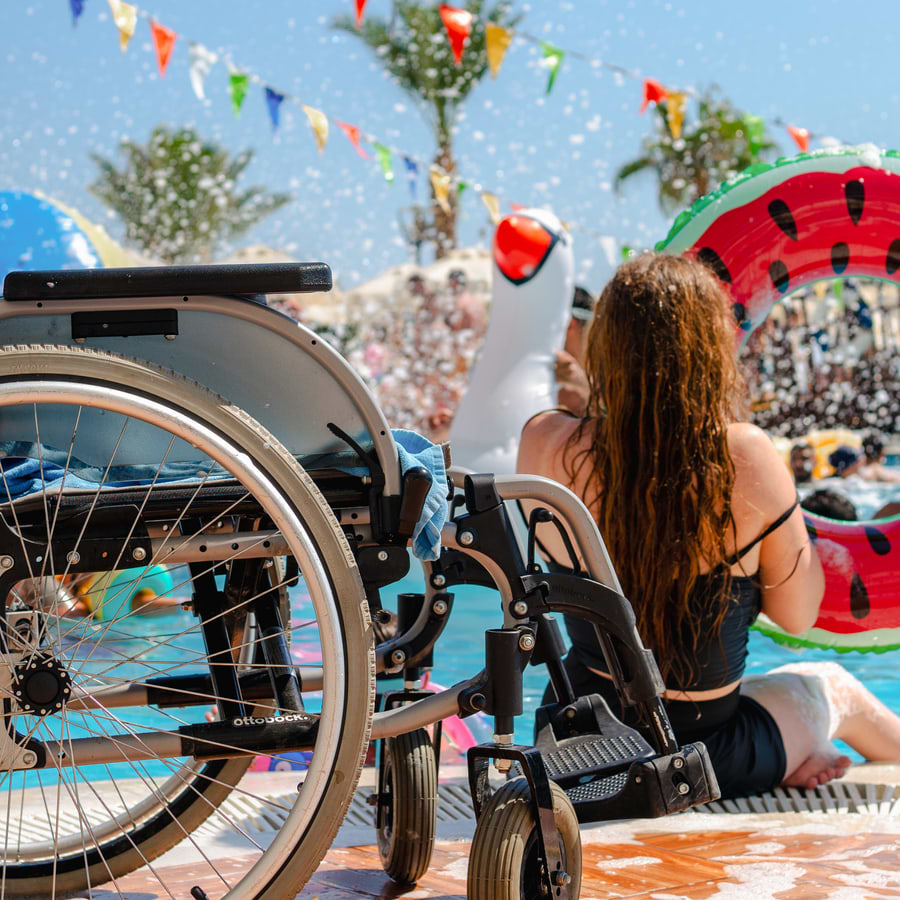 Some ports may lack sufficient pier capacity for us to moor our ship alongside. In these instances, we will anchor and use a tender or water shuttle (we'll refer to these collectively as "tenders") to transport our Sailors to shore and back. In order to safely board most tenders, Sailors must be able to take steps. If they use a non-motorized wheelchair it must be collapsible. Motorized wheelchairs and mobility scooters are not permitted on tenders unless a roll-on capability between our ship and the tender is available. Roll-on capability on a tender cannot be guaranteed due to a variety of variable factors. Please note that although weather conditions may be acceptable to safely board a tender, changes in the weather may make reboarding to return to the ship dangerous. The final determination of whether any Sailor may board a tender is made by the captain or his/her staff. Safety restrictions prohibit crew from carrying individuals on or off water shuttles.
Ports that require tendering:
Cannes
Santorini
Mykonos
Kotor
Phuket
Airlie Beach
Shore Things (Shore Excursions)
As certain ports of call involve foreign countries and/or ancient sites, some Shore Things may not be fully accessible to Sailors with mobility disabilities. Although we endeavor to make sure that companies based in the United States provide accessible shore excursions, we cannot guarantee that all our Shore Things are able to provide experiences/facilities that are fully accessible to persons with disabilities. Moreover, Shore Things in ports outside the United States may present challenges to Sailors with disabilities. For detailed, up-to-date information on accessibility issues involving Shore Things, we recommend that you visit our Shore Things page.