A portable kit is available upon request in your cabin that consists of a visual-tactile alert system to alert you if there is knocking at the door, telephone ringing, alarm ringing, or smoke detection.
Captioned safety video
Assistive listening devices are available in various public spaces

The Red Room
The Manor
The Roundabout
The Dock House
Aquatic Club

Closed-captioned movies are available.
We use smartphones and in-cabin technology for messaging with the shipboard Sailor Services crew.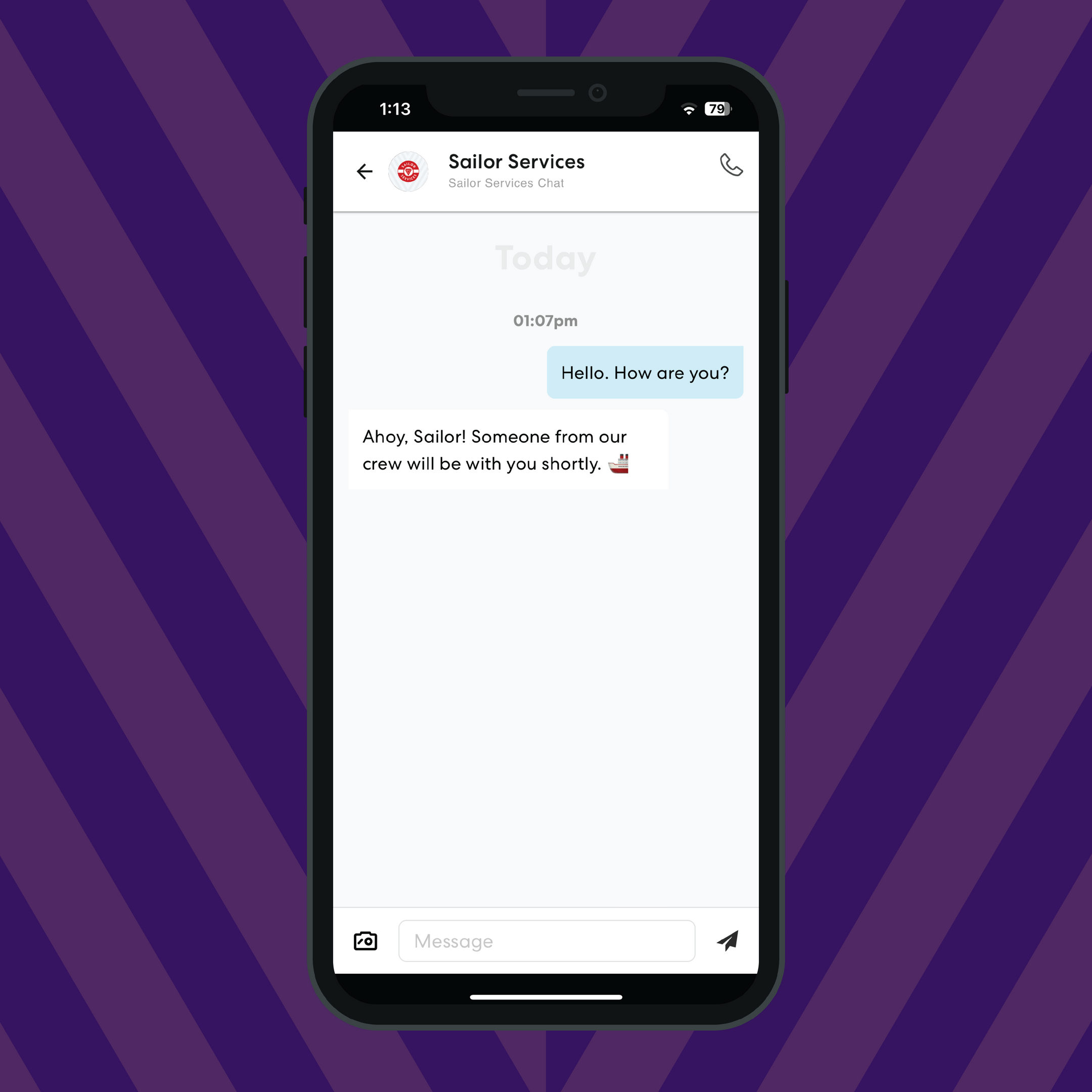 American Sign Language interpreting services may be provided for Sailors who are Deaf. A request for sign language interpreting should be made through Sailor Services no later than 45 days prior to sailing.
Requests are subject to a number of considerations, including but not limited to, the availability of interpreters and cabin space. American Sign Language interpreting services can be provided on voyages that depart from and/or return to the U.S.

If the ASL interpreter request is made less than 45 days prior and an interpreter can not be arranged, assistance will be provided with moving the booking to a later voyage date.